Electricity is the need for all residential complexes as well as industrial or governmental establishments as our daily chores depend on a huge manner on electrical appliances and gadgets. Our life runs on them and one fault with them often creates havoc in everyone's life and mayhem in business establishments and homes. And often there arise problems with the wiring during rainy seasons. We know the gravity of the situation at times of electrical fault and for an immediate solution you can contact Monsters Electrical Residential Electrical Repairs West Sacramento.
Introduction to Monster Electric
We guarantee you the services of professional electricians who are adept in their job and have the technical know-how of it. You will not be disappointed by our services. Our skilled electricians will have your home or business safe and secure in no time and see to it that all precautionary measures are taken to prevent any massive accident.
The good news is, if you reside in the West Sacramento area in California, it will be easy for you to avail of our services. Monsters Electrical residential electric repair company West Sacramento CA offers the best services in electrical repair work and maintenance at a very affordable price with no compromise on the quality. We are proud of our dedicated team and the kind of flawless service that they offer.
Monsters Electrical is what customers have used and known for a number of years in West Sacramento. Our pride lies in their satisfaction and they vouch for our diligent services. The trust our customers have on us has helped us carve a niche for ourselves in the electrical repair business since the time we set out on this profession. Offering the best service in residential electrical repair service West Sacramento, our growing clientele list is proof enough of the excellent services provided by our expert team of electricians.
Types of Electrical Repairs
Monsters Electric residential electric repair company West Sacramento CA realizes the importance of knowledge and practical know-how that the job requires and take care that every member of their team that they send is aware of all the technicalities of the wiring field.
A basic house wiring can comprise of several types of electrical circuits and wiring configurations and at West Sacramento residential electrical repairs we make sure that our esteemed customers are provided with an experienced team of electricians who have the requisite knowledge to help you solve all your electrical discrepancies.
Monsters Electrical tenders emergency electrical repairs too in case of any fault in wiring at your home or business establishment. But you need not wait for the fault to go bad and cause an accident and then call us. You can call us for help even to inspect the condition of the wiring and not just to repair or replace it.
You are required to only fill up a form available online and then the rest shall be taken care of by us. We as West Sacramento residential electrical repairs are committed to our word and offer you the best resources and facilities in the wiring repair work depending on the wiring inspection conducted by our team. We, residential electrical repair service West Sacramento, are credited for the best service that we provide. Call us for one and you shall have the best service at the shortest duration possible.
Monsters Electrical provides services that warrant complete and proper repair of your wiring layout. There are numerous kinds of electrical circuits like the outlet circuits, lighting circuits, 240 volt circuits, GFCI circuits and AFCI circuits and each of them has their own set specifications that any skilled electrician must be aware of and must be adept at handling them.
And worry not, for whatever the kind of wiring, Monsters Electrical residential electrical repair service West Sacramento doesn't back out from offering the best in any case. One of the leading and trusted companies, we bring to our customers excellent electric repair services with techniques that always keep us a notch above the others.
Closer home, residential Monsters Electrical is easily accessible for the residents of West Sacramento who can engage our services in all emergency conditions.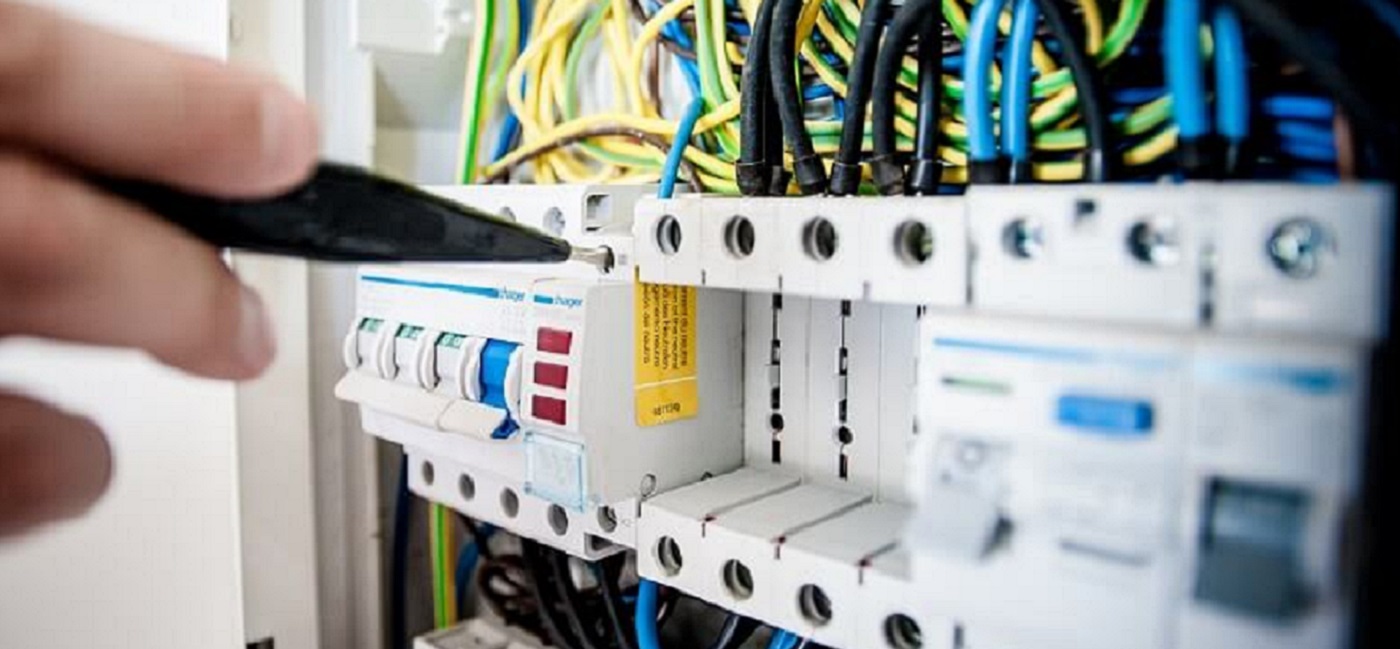 Electrical Repairs in West Sacramento
Monsters Electrical meets the requirements of all the electrical wiring problems that you may have and offers full proof wiring solutions in all cases. In need of any kind of electric repair contact us, residential electrical repair services West Sacramento. We are just a call away from you. Monsters Electrical delivers the best under all conditions and work systematically with the help of latest technology for all our electrical repair problems.
We follow moderate pricing keeping in mind the need of all the classes of society, but we assure you that all international standards are met in order to cater to our customers convincingly. The equipment used by our electricians is scrutinized by expert supervisors which stand testimony why we work without any faults. Our skilled technicians conduct a careful diagnosis of the fault in wiring and then make effective recommendations for fruitful and efficient residential electrical repair service West Sacramento service.
Residential electric repair company West Sacramento CA service is available on all weekdays, from Monday through Friday during normal business hours. We are adept at the skill of providing wiring and electric repair solutions for all kinds of wiring layout, ranging from AFCI circuits to special circuits and at all levels like residential complexes to business establishments and industries. West Sacramento Residential Electrical Repairs anchors on achieving customer satisfaction by giving our customers the best service possible on all fronts.
Why Monsters Electrical Repairs West Sacramento?
Our team of expert electricians at Monsters Electrical residential electrical repair services West Sacramento have years of experience coupled with the kind of knowledge and practical expertise that is required to handle intricate wiring problems. Our skilled professional electricians have since long given the nest of wiring solutions to our customers.
Adept at their skill, the squad and paraphernalia reach you at the earliest to solve your electrical problems. Residential electric repair company West Sacramento CA is just a call away from you for any kind of maintenance as well as electric repair problems.
Residential electrical repair services West Sacramento has been in the business for quite some time and definitely has some advantages over other electrical repair service providers. A favorite in the business, these are the reasons for our popularity:
• We provide not just repair services but also provide the most modern materials available to suit the customer's wiring needs.
• We assure quality and guarantee you the best from our expert team of committed and experienced electricians.
• The West Sacramento Residential Electrical Repairs team comprises of knowledgeable, practically trained, highly efficient, up-to-date, and systematic workforce.
• Unlike the others, we ensure that collecting the scrap that comes as a way of the work is also our job and we do not leave behind the mess for our customers to clean. We discard the waste at no extra cost.
We are just a call away from you and are ever ready to provide you the solution to all your electrical problems. You can also send us a message to take our services. Affordable and genuine, we are a customer friendly company. You can trust us to offer you the best in electrical repairs.